When you are looking for a carpet cleaning company in Cornwall, you can be confident you will receive a quality cleaning when you choose Pro Steam/Gus Group
We are a locally owned and operated company that has been providing Cornwall with exceptional quality residential and commercial carpet cleaning since 1997
You will be surprised how clean our certified carpet cleaning technicians can get your carpets
It can be very disappointing paying for a professional service and then not having that service performed to your expectations, perhaps the person does not have the experience or the training necessary or they may not have been provided the right equipment. We use modern van mounted units manufactured by Butler in Ludlow Massachusetts, these units have incredible suction and can operate in excess of 500 psi. We are an IICRC certified firm that has met the rigorous list of standards in business ethics required by the IICRC and also hold many certifications with the IICRC including the certified carpet cleaning technician certification. Visit the IICRC's website if you would like to find out more about the many benefits for consumers who use an IICRC certified firm.
Pro Steam/Gus Group is Cornwall's IICRC certified firm
You can trust your carpet cleaning to a IICRC certified carpet cleaning technician
Dedicated to business ethics and expertise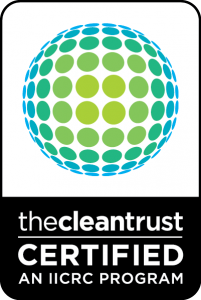 and continuing education
Saving you time with reliable on time service and convenient flexible scheduling
We have all been there, your appointment is for 9:00 a.m. and it is now 11:00 a.m. and nobody has shown up or even called. This level of service is not acceptable to us. As a local company here in Cornwall we take pride in our work and on arriving on time, ready to work. We schedule our appointments allowing ample time to do a proper cleaning and arrive on time for our next appointment.
Saving you money, Carpets that will not re soil prematurely
If you have had your carpets cleaned before and found that they looked dirty again soon after being cleaned, then they were either cleaned using an inferior unit which did not deep clean the carpet or the carpets were not rinsed thoroughly or they were not rinsed at all. The residue left behind from cleaning solutions will actually attract dirt. We use a 2 step cleaning process. We pre spray a heated cleaning solution, then after allowing the proper dwell time and agitation if needed, we extract using a slightly acid heated solution directly from the van mounted cleaning unit flushing out all contaminates and cleaners. This leaves the carpet clean and residue free so that it will stay beautiful.
Your carpets will dry quickly, getting you back to whatever it is you want to be doing
If you have had your carpets cleaned and they have taken days to dry then the equipment being used does not have sufficient power to remove the moisture and soiling from your carpet properly. Because we use modern van mounted cleaning units and also take the time to make an extra drying pass, your carpets will dry in 3 to 24 hours even with the deep cleaning we provide. Don't be fooled by claims of carpets drying in under an hour, these processes will not provide the deep cleaning required to remove all the contaminates from deep within the carpet fibers.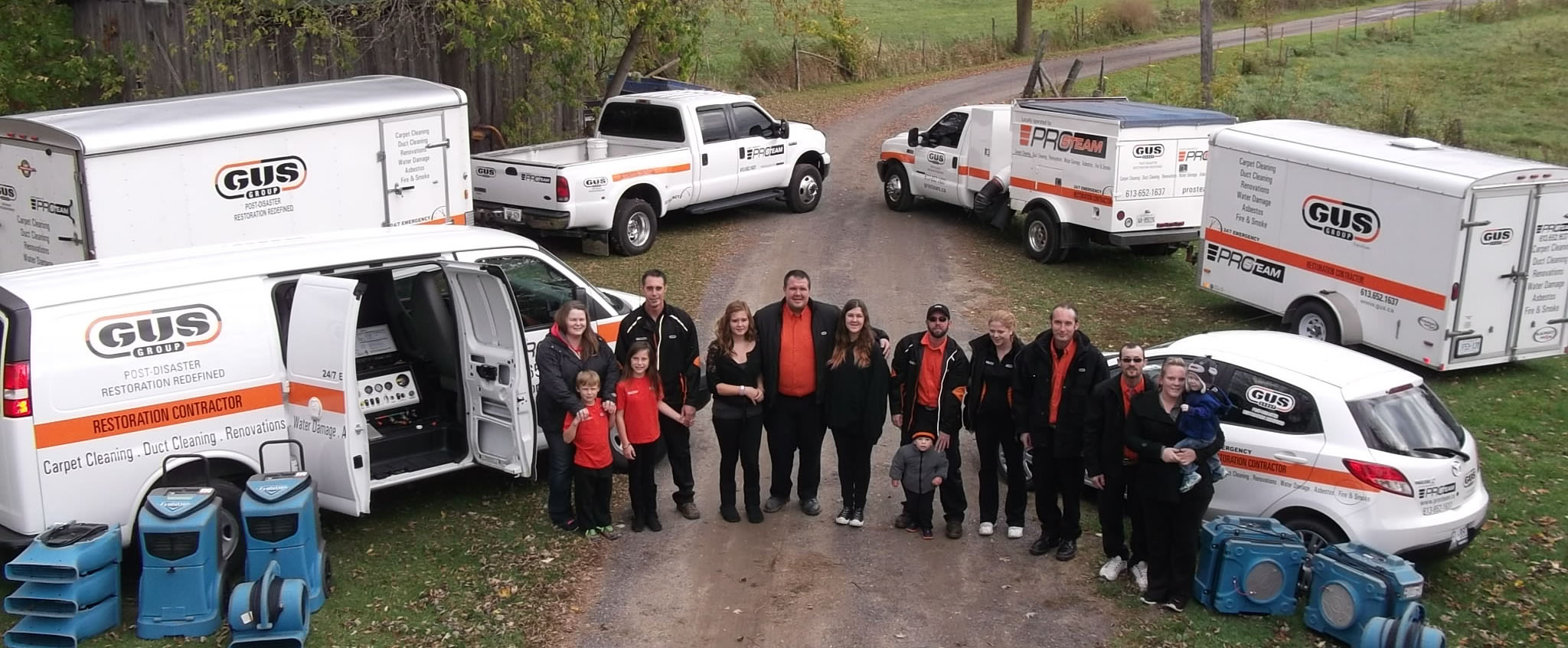 Pro Steam/Gus Group Cornwall offers a 100% satisfaction guarantee
As members of the community here in Cornwall, we want you to have a great experience when having your carpets cleaned. We feel so confident in our abilities that if we do not deliver what we have promised and you are not satisfied with the service we have provided than we will refund your money. We want everybody to feel good about the experience they have with Pro Steam/Gus Group here in Cornwall. Give us a call at 613-931-9791, (if we are busy, please call the cell phone number provided) and somebody who is knowledgeable in all aspects of carpet cleaning would be happy to answer any questions you might have, we will ask you a few questions about the carpet cleaning you would like done, provide you with an estimate and if you would like, schedule a day and time to have one of our certified carpet cleaning technicians come and professionally clean your carpets.
Other professional services offered by Pro Steam/Gus Group Cornwall
If you have questions or would like to schedule an appointment, call us at 613-931-9791 or click on one of the links provided below to learn more about the other professional service offered by Pro Steam/Gus Group Cornwall
Duct cleaning in Cornwall
Furniture cleaning in Cornwall
Sofa cleaning in Cornwall
Tile and grout cleaning in Cornwall
Don't waste your time and money
Pro Steam/Gus Group has been providing quality carpet cleaning in Cornwall since 1997
Guaranteed satisfaction or your