You can be confident choosing Pro Steam/Gus Group for all of your carpet cleaning needs
Pro Steam / Gus Group has been serving clients with a quality carpet cleaning service since 1997. We have the experience, training, equipment and attitude needed to ensure that you will be completely satisfied with our carpet cleaning service. We have built our business around the concept that your satisfaction is our number one priority and we live by this everyday
You will be surprised how clean our certified carpet cleaning technicians can get your carpets again.
It can be frustrating and very disappointing to pay for a professional service and not have that service performed properly, perhaps the person doing the job does not have the experience or training necessary to perform the job correctly or they do not have the right equipment or the companies values just do not match up with yours. We use modern van mounted units manufactured by Butler in Ludlow Massachusetts, these units are built especially for cleaning carpets, they have incredible suction to lift up the soil and moisture, heat the cleaning solutions to 200 degrees Fahrenheit and can operate well in excess of 500 psi. We purchase all of our cleaning supplies from a supplier who is specific to the carpet cleaning trade. We also carry a full line of spot and stain removers at no extra charge. We are an IICRC certified firm that has met a rigorous list of standards in business ethics and hold many certifications with the IICRC including the certified carpet cleaning technician certificate. Check out the IICRC's website to see the many benefits for consumers to use a IICRC certified firm. Above all else it is our culture here at Pro Steam / Gus Group to ensure that each and every client is completely satisfied with the work we have done for them that makes all difference.
Convenient flexible scheduling and reliable on time service saves you time.
We have all been there, your appointment is scheduled for 9:00 a.m., it's 11:00 a.m. and nobody has shown up for your appointment or even called. UUghh. We schedule our appointments allowing for the time needed to clean your carpets properly and arrive on time for our next appointment. Although it does not happen often, if a situation does arise where we will be a little late arriving, we extend you the courtesy of calling you the minute we know we are behind schedule. Being on time and ready to work is very important to us. We want to make having your carpets cleaned a pleasant experience for you.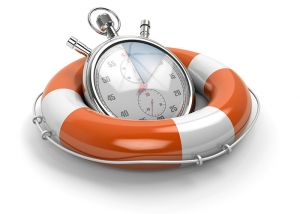 Your carpets will dry quickly, getting you back to the things you want to be doing sooner.
Have you or somebody you know ever had their carpets cleaned and then had to wait days for them to dry? We frequently hear stories like this from new customers. If it is taking an unreasonable amount of time for your carpets to dry then that means there was not sufficient suction coming from whatever cleaning unit was used and not only has all of the moisture been removed but neither has all the soil, this should not be happening and you don't have to settle for a cleaning service like this. Because we use modern van mounted cleaning equipment and IICRC trained technicians that take the extra time to make a drying pass your carpets will be dry in 3 to 24 hours. There are variables in the drying time due to weather conditions, type of fiber used in the carpet construction and if the home or office is conditioned for temperature and humidity. For example an Olefin carpet when the relative humidity outside is 70% and there is no air conditioning indoors will take longer (6 to  12 hours) to dry than the same carpet cleaned when the relative humidity outside is lower say around 45% (4 to 6 hours to dry). We are here to answer any questions you might have, so feel free to give us a call
Carpets that will not re soil prematurely saves you time and money
Another concern we have heard from new clients is that when they have had their carpets cleaned before, they looked ok  after they where first cleaned but soon began to look dirty again. This is usually because the carpets where not rinsed properly or not rinsed at all, If there is detergent left in the carpet after cleaning the detergent will attract soil making it near impossible for them to remain clean for long. Another likely cause for this is the cleaning method used, some other methods used only clean the surface of the carpet. For this reason we use the hot water extraction method which is recommended by most major carpet manufactures such as Mohawk and Shaw. We use a 2 step cleaning process where we pre-spray the cleaning solution on the carpet, allow the proper dwell time, agitate if needed and then extract using a slightly acidic heated solution which flushes out all the detergent and contaminates from deep within the carpet pile leaving it clean and residue free. We don't take any shortcuts because your satisfaction is our number one priority.
So you can find us we have listed a link for the communities that we provide carpet cleaning services for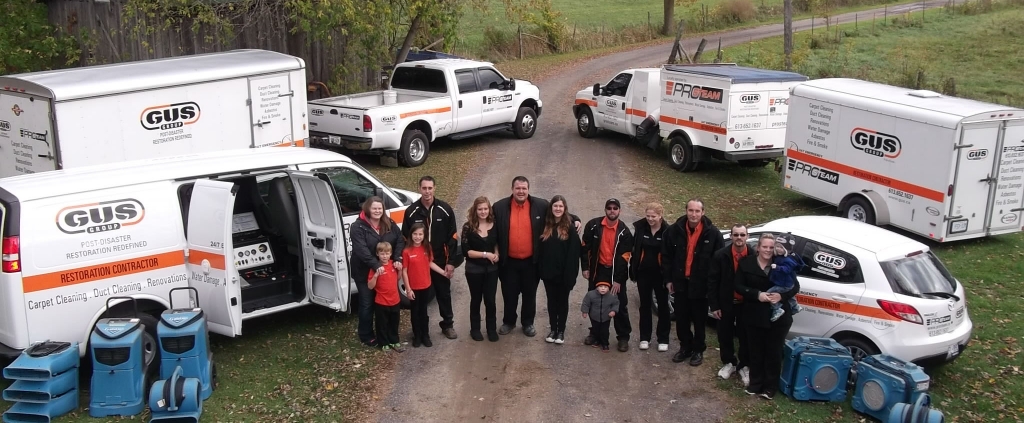 Carpet Cleaning with a 100% satisfaction guarantee
We want you to have a great experience when having your carpets cleaned and we are so confident in our abilities to do so that if we are not able to do as we promised and you don't feel satisfied with the service that we have provided then we will refund your money, All you need to do is call us to set up an appointment, A receptionist who is knowledgeable and experienced in all aspects of carpet cleaning will answer any questions you might have , we will ask you a few questions about the cleaning you have to be done, provide you with a quote and schedule a day and time for one of our certified carpet cleaning technicians to come and professionally clean your carpets.
Don't waste your time and money with the other guys
Pro Steam / Gus Group has been providing clients like you with quality carpet cleaning since 1997
100% Satisfaction or your